Our Team
Dr. Y Hammad, D.D.S
General Dentist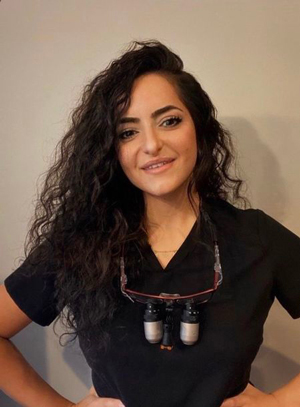 Dr. Hammad received her BDS dental degree from Cairo, Egypt with a five-year scholarship. After having worked in Cairo for a few years, she attended Dalhousie University and graduated with a DDS.
She is passionate about giving back to the community through Sharing Smiles, a program dedicated to raising dental awareness for parents and children. Dr. Hammad is also an active volunteer at ASRAB- Alberta Sports and Recreation Association for the Blind. Beyond dentistry, Dr. Hammad enjoys spending time with her family, traveling, playing squash, and trying out new recipes in the kitchen. Feel free to exchange recipes with her before leaving our clinic.
Member of the Canadian Dental Association. Member of the Calgary Dental District Society. Member of the Alberta Dental Association and College.
Dr. Jost, D.D.S
General Dentist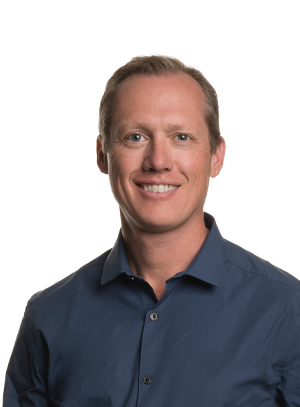 The most rewarding part of dentistry for me is helping people achieve their best health by empowering them to make healthy choices.
I have been a dentist for over 20 years and it has been a very fulfilling career. My goal is to create a strong relationship of trust and respect with every patient I meet. I think this is essential for providing excellent care and helping patients choose the right dental treatment for themselves.
I was born and raised in Red Deer, Alberta. My father trained in Germany as a cabinet maker. I spent many happy hours in my father's workshop growing up. He instilled in me the importance of honesty and beautiful craftsmanship. I have always enjoyed working with my hands and so, for me, dentistry was a great fit.
I graduated from the University of Alberta, Faculty of Dentistry in 1996. This was the beginning of my love of learning about dentistry and its many facets. I served as a Captain in the Canadian Armed Forces and I am indebted to my superiors for the support and mentorship I received there. They taught me the importance of quality over quantity and to "Take it slow, do it right." After completing my 4-year commitment, my wife, Dr. Jodi Prichard, and I moved to her home town of Calgary to start our own practice and a family. I am very grateful to our very skilled team and our truly wonderful patients for 16 wonderful years at Enhance Dental Care.
I am committed to continuing education and have completed many advanced courses in cosmetic dentistry, bite reconstruction, gum surgery, and wisdom teeth extraction. I am an alumnus of the Pankey Institute, Spear Education, and have been very active in many local study clubs over the past 20 years.
I believe staying up to date with the latest technology is important, however ensuring my patients feel confident, comfortable, and secure in the dental office is most important to me. I am very pleased to offer IV sedation to my patients. Fear and dental phobia are very real and legitimate barriers to dental health. It is a privilege to support people through this; I am deeply honoured and inspired by their trust and courage.
Family is very important to me and is the main reason why I chose to sell our dental practice in Douglasdale and join Metro Dental. I am still passionate about dentistry and serving my patients but it was time to pass the baton of running a practice on to a new dentist. My children are growing up quickly and will soon be leaving the nest; they are my main focus outside of work. My wife is now a student at AUarts. I am an avid skier and love exploring the outdoors through cycling, kayaking, and hiking. I also practice Tai Chi and mindfulness year-round.
I want to understand your dental needs and work with you to provide a personalized plan to achieve your dental goals. This goes back to my values of family and acting with integrity. I want my patients to feel like they are being treated like family and that means taking the time to clearly explain all the options and making sure that they feel comfortable. I am dedicated to providing predictable, understandable, compassionate, health-focused dentistry. My choice to join Metro Dental was based on the same thoughtful consideration I promise to put into your care. The team at Metro Dental is one of the most welcoming, caring, and professional groups of people I have ever met. They are committed to your dental health and I feel honoured to work with them. Together, I hope we will make Metro Dental your dental home.
---
Sumy Brar
Registered Dental Hygienist
Sumy Brar is one of our Dental Hygienists. She joined our team in August 2020 and has been in the dental field for five years now.
Sumy enjoys her job because of the patients. She loves building professional relationships based on trust.
Sumy loves when she gets to have anxious patients sit in the dental chair, help them manage their fears, and come back again to see her and discuss their oral health.
Sumy believes she helps patients best when they leave more educated than they walked in. She focuses on individualized, non-judgmental communication for every patient.
When not in the office, Sumy sits down with a hot cup of tea and reads all types of books. She enjoys being outdoors and does stargazing whenever she gets the chance. She also likes to pretend that she's working out at the gym, but mostly only listening to music.
Tin Nguyen
Registered Dental Hygienist
Tin Nguyen became part of our family in June 2016. He's one of our Dental Hygienists, and he's been in the field of dentistry for more than four years now.
Tin enjoys making patients feel as comfortable as possible. He feels happy when patients share feedback on his services. It boosts his drive and determination to provide the best care possible.
Tin's service philosophy is to stay honest and kind. He feels that he helps patients best when he's taking the time to discuss treatments and the science behind preventative dentistry.
When not practicing, Tin hangs out with his wife and dogs. Lately, he's been spending time shopping for furnishings and decors and keeps himself occupied with home improvement projects.
Tin also loves traveling when he gets the chance. His favorite destination is back home to the British Virgin Islands (BVI).
Lili Hong
Registered Dental Hygienist
Lili Hong joined our team in July 2015. She started as a Registered Dental Assistant for two years, then went back to school, and became one of our Registered Dental Hygienists in 2018.
Lili enjoys knowing that she's made someone's trip to the dental office a little bit easier. She loves building relationships with patients, which she considers as one of the highlights of her job.
Lili's philosophy is providing high-quality dental care while creating an atmosphere where patients feel safe, listened to, and as comfortable as possible. Her goal is to educate and empower patients for them to reach and achieve optimal dental health.
When not at work, Lili loves going outdoors, working out at the gym, or, most often, napping.
Jessica Souvannavong
Registered Dental Assistant
Jessica Souvannavong joined us as one of our Dental Assistants in April 2019. She has been in the dental field for two years now.
Jessica enjoys connecting with patients, which is what she loves the most about her job. Her number one priority is to create relationships and build trust to help patients feel comfortable during their visits.
Jessica feels she's able to help patients best when she understands their concerns and needs. She strives to provide the highest quality dental care to patients.
When not at work, Jessica spends time with her family and travels when possible. She also loves playing board games, baking, hiking, and embarking on any outdoor activities.
Maggie Wang
Office Manager
Maggie Wang has been part of our team at Image Dental since December 2013. She's been in the field of dentistry for seven years now.
As our Office Manager, Maggie always strives to provide patients the best service. She treats them like family and takes every step possible to help them see the importance of their smile and how to get there.
Maggie is always curious and likes to understand how things are the way they are. She loves her job as it's filled with opportunities and challenges, and having a professional team around makes it possible to tackle them all. She enjoys working with her team, whom she also considers family.
When away from work, Maggie likes to cook, bike, hike, and spend time with her family.
Kallie Pham
Treatment Coordinator
Kallie Pham has been with us since November 2019, the start of her stint in the field of dentistry.
As a Treatment Coordinator, Kallie values every individual and their dental needs. Together with the rest of the team, she does everything possible to make dental visits a pleasant and positive experience for all patients.
Kallie helps patients personalize their treatment plans to fit their dental and individual needs. She enjoys seeing patients smile, happy and confident about the services they received at the office.
When not at work, Kallie loves working out at the gym, walking and hanging out with her dog, and traveling.
Belinda Chan
Registered Dental Hygienist
Belinda is a Registered Dental Hygienist. She's been with our team since September 2012 and in the dental field for 9 years.
Belinda aims to provide every patient with comprehensive and individualized oral health care. She strives to help them achieve optimal dental, safely.
She feels she helps patients best when she truly understands their dental condition, and patients feel relaxed and confident to make decisions.
She loves her job because of the rapport and trust she develops with patients. She also enjoys being able to reach out to patients, in a language they're comfortable with, to help them understand their dental health better.
When not in the office, Belinda spends time with her 3 lovely children and takes every opportunity to learn something new. She also plays volleyball, ultimate frisbee, and curling.
She recently discovered her love for baking cakes, photography, singing (mainly in the shower), and doing arts and crafts with her children.