Orthodontics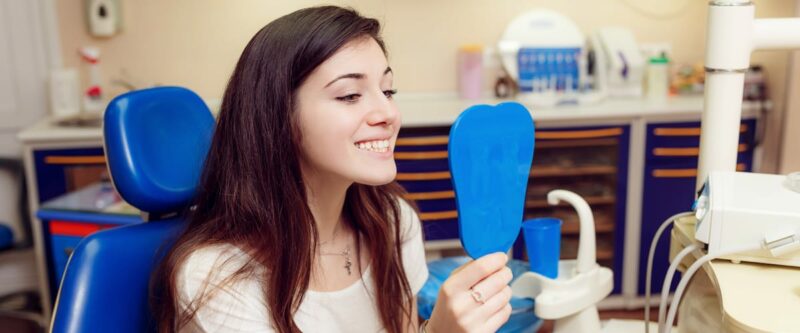 Orthodontics is a field of dentistry that specializes in preventing, diagnosing, and treating issues with a person's jaws, face, and bite. Today, there are numerous types of orthodontic treatments, and each has specific pros and cons that make them well suited to certain individuals. Every patient has their own unique mouth, so it just makes sense that each patient also has their own unique treatment plan. Because of this, we think it's important to offer a variety of options to meet our clients' needs and wants.
At Metro Dental, we're happy to offer our teen and adult patients invisible braces also known as Invisalign. Our North West Calgary dental clinic is conveniently located, and our skilled dentists can provide you with a thorough dental exam to determine if you require orthodontic treatment. If your particular needs can't be met at our clinic, we can recommend you to a local Calgary orthodontist to ensure you get the best possible results! Our patients have always been our priority, so if we're not the best solution for you, we'll make sure you see the orthodontist who is.
If our dentists find you need orthodontics, we'll we work together to discuss your priorities and dental needs. Together, we'll decide on the best treatment for you.
Invisalign is a clear and comfortable alternative to braces. Typical treatment times are between 5 to 40 aligners, and each aligner is worn for about two weeks at a time. Your dentist will see you every month or two to see your treatment has progressed well, and they will give you the additional aligners you'll need until your next visit. Benefits of Invisalign include no wires or brackets in your mouth, reduced mouth irritation, and the satisfaction of being able to show off your smile at any stage of treatment. On the other hand, Invisalign requires a lot of responsibility. This treatment is completely reliant on you wearing your aligner for the recommended 20-22 hours every day. And, you'll need to carefully brush your teeth and floss every time you eat or drink anything other than water.
Whether Invisalign or another treatment altogether is best for you will be determined by your priorities, your teeth, and bite, among other factors. If you have any questions or would like to book an appointment for your orthodontic evaluation, call the experts at Metro Dental today!