I.V. Sedation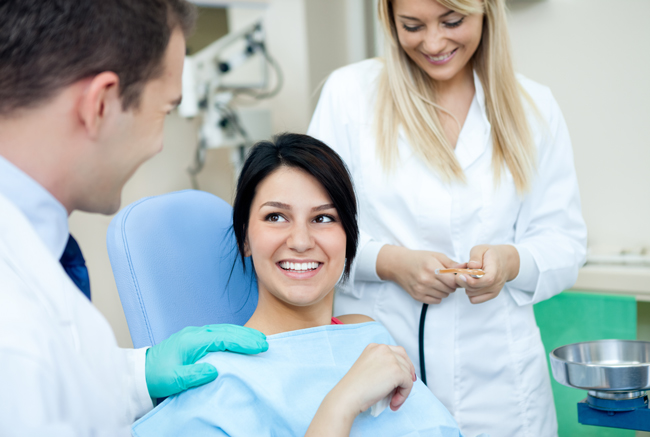 I.V. Sedation is the most predictable form of conscious sedation available.
With I.V. sedation your level of sedation is 100% controlled and immediate. Your vital signs are constantly being monitored to provide for a safe environment and, like a visit to the oral surgeon to have your wisdom teeth removed, you typically don't remember a thing.
With I.V. Sedation you will need to have a driver to take you home. You will feel drowsy for the rest of the day and may sleep once you arrive home after your appointment.
Who Qualifies for Sedation Dentistry
Actually, most people qualify for I.V. Sedation dentistry. If you have ever had a bad experience with dentistry, are afraid of needles, have trouble getting numb, don't like the sounds of the drills or the smell of the dental clinic you may want to consider I.V. Sedation dentistry.
I.V. Sedation may be the greatest advance ever made towards truly anxiety-free dentistry. Dental treatment can create an enormous amount of fear for many people. In a survey by Noven Pharmaceuticals, researchers found that 50 percent of adults expressed some fear when faced with the prospect of sitting in the dentist's chair.
Request Your Sedation Consult Today!
Fill in the form below or call us at (587) 355-2524