Dental Veneers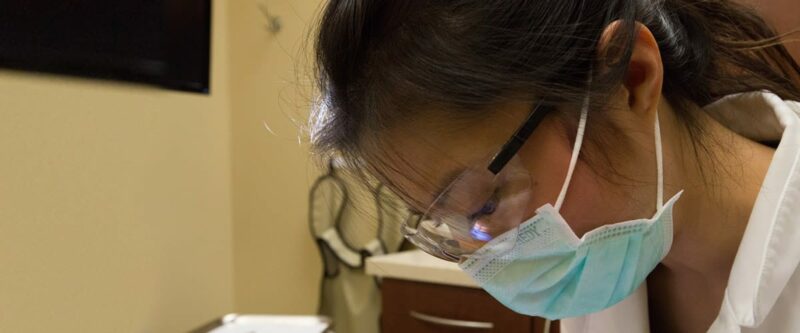 Whether you want to transform a smile damaged by cavities or trauma or you're looking to improve the colour and shape of your natural teeth, dental veneers may be a great option. A veneer is a very thin shell of composite or porcelain that is attached to a tooth. Porcelain is generally recommended as it won't stain and is stronger than composite. However, composite veneers can be finished in a single appointment while porcelain veneers take two. Porcelain veneers also require a localized anesthetic, and composite veneers do not. However, regardless of whether you decide on composite or porcelain, your veneers can be created and applied right here at your friendly Calgary dental office.
Practical for numerous situations, veneers are used to change the colour, form, or even the shape of teeth to improve a smile. They can be used to fix a gappy grin, make teeth more symmetrical, revitalize a severely discoloured or stained smile, fixed chips or cracks, and help treat a variety of other aesthetic problems. Depending on your priorities and desires, veneers can often be done in conjunction with teeth whiten and/or orthodontics. Our friendly, Calgary dentists would be happy to sit down with you to discuss which options will best achieve the results you want.
If you need a solution to a crooked or misshapen smile, dental veneers may just be what you're searching for. Our dental clinic is dedicated to providing all Calgarians with the answers they need to make a rational, informed decision. If you feel that veneers may benefit your smile, we'd love to inform you of the potential benefits and discuss whether this treatment is the right fit for you. Call us today at (587) 355-2524 or book your appointment online!


*Actual patient cases treated by the dental team at Metro Dental Care